Pixel-Me - The Pixelart Character Generator
Pixel-Me v1.3 with skin-toning now available!
---
The most awaited update of Pixel-Me is finally here and it got much bigger than expected!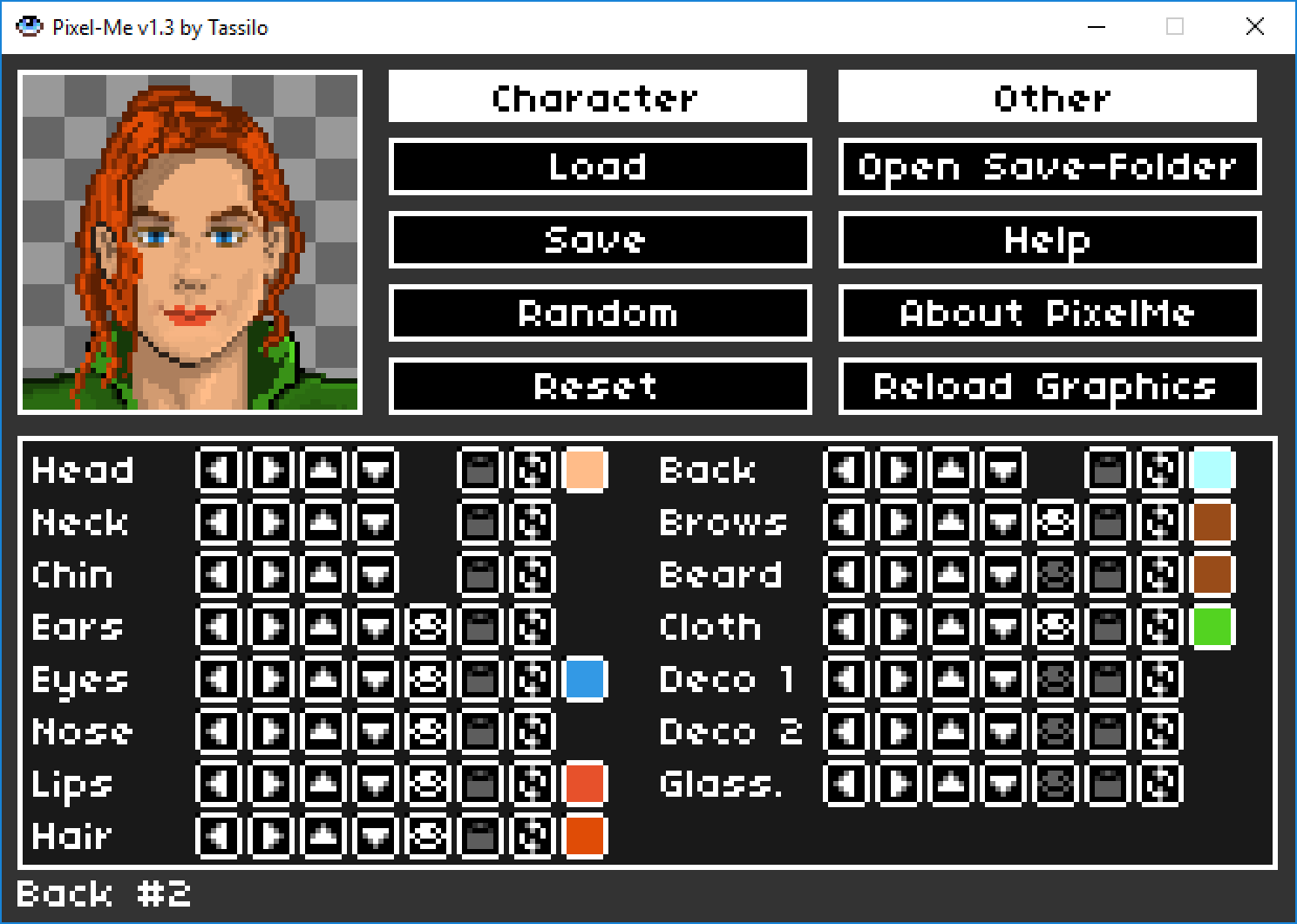 The latest version will not only allow you to celebrate diversity and change the characters skincolor, it also offers colourable lips, eyes and eyebrows and a transparent background. Orcs and other fantastic creatures are now an option.
Enjoy,
Tassilo
Files
Pixel-Me_Win_v131.zip
3 MB
Jul 06, 2018
Get Pixel-Me - The Pixelart Character Generator