Pixel-Me - The Pixelart Character Generator
Skintones coming in v1.3!
---
Dear Pixel-Me's.
To celebrate diversity, here is a first preview of the upcoming version 1.3 of Pixel-Me, including both colorable beards, eyes and skin!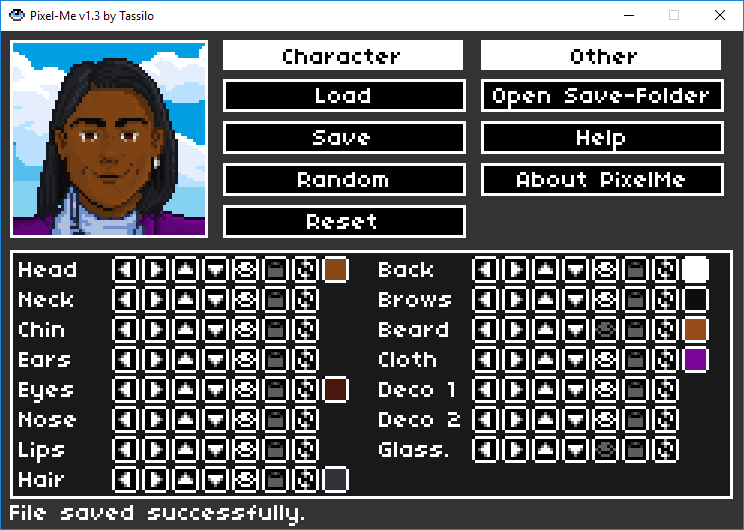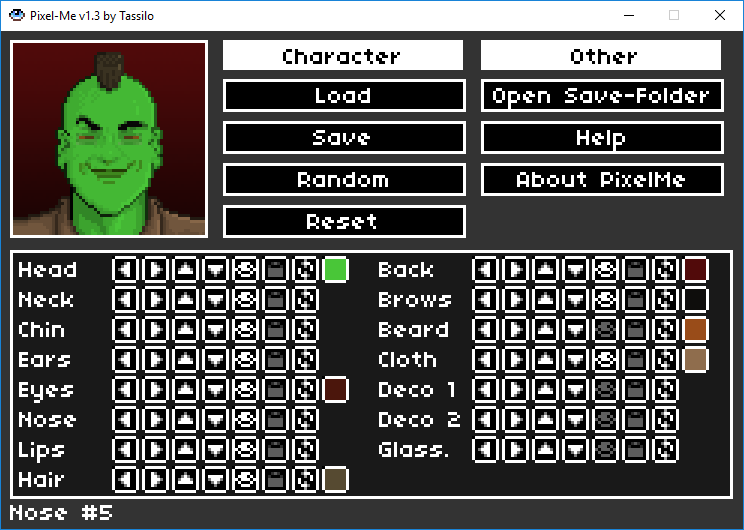 There's a lot of graphics still waiting to be reworked for this to be publishable, but I like what I see so far. I hope to have it all done some time next week.
Best and stay tuned,
Tassilo
Get Pixel-Me - The Pixelart Character Generator