Pixel-Me - The Pixelart Character Generator
Pixel-Me v1.2 Windows available now!
---
Yay, here it is, the massive update to Pixel-Me, increasing the vast number of possible results even more!
v1.2 comes with a lot of additions and improvements:
Hairs, backgrounds and clothes can now be colored individually, highly enhancing the customizability of your characters
It received a manual page with some instructions on how to use the app
A lock-button to protect elements from accidental changes or the random-function has been added to each element
I added some backwards compatibility for savefiles. While you can still load them, some might load with one or two wrong elements, due to the massive changes in this version, sorry for that
Added much more feedback into the info-line at the bottom of the screen
Reworked and enhanced several elements, including their initial positioning
Bugfix: Resolved the incorrect activation of some buttons when loading files
Added a full-white background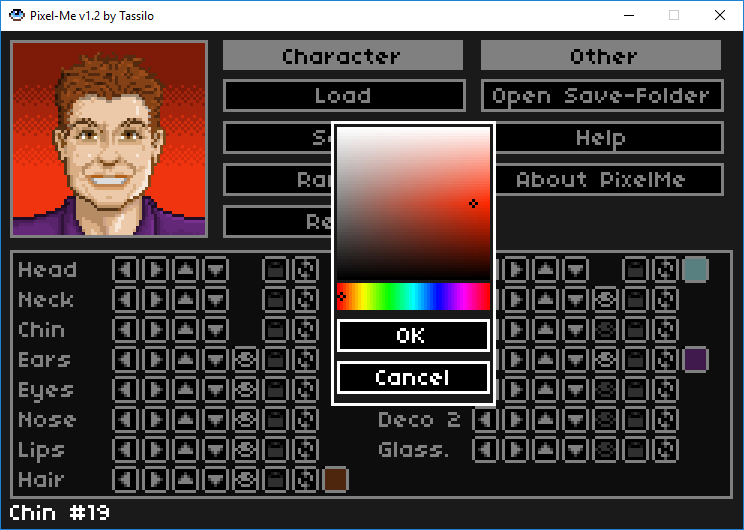 Mac-version is coming soon!
Please let me know about your experience with this new version! Enjoy and have a good time,
Tassilo
Files
Pixel-Me v1.2 Windows
4 MB
Jun 23, 2018
Get Pixel-Me - The Pixelart Character Generator